The death of democracy is not likely to be an assassination from ambush. It will be a slow extinction from apathy, indifference, and undernourishment. – Robert Maynard Hutchins, educator (1899-1977)
What Is Politics and Why Does It Matter?
Key Terms
Australia's liberal democracy is built around a constitutional monarchy and the British Westminster system, but with the American federal structure grafted onto it.
Australia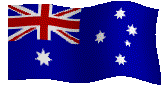 Humour
Related items on Democracy and Power
| Date | Title |
| --- | --- |
| February 16, 2016 | Another Good Definition Of Politics |
| January 2, 2014 | GreenPeace Activist Colin Russell Arrives Home After Russian Detention |
| December 10, 2013 | Eulogy For The Ages: Obama's Soaring Rhetoric At Mandela's Memorial Service |
| November 29, 2013 | Education Ministers Speak Out On Pyne's School Funding Announcement |
| November 4, 2013 | Car Industry Report Predicts Economic Devastation If Government Assistance Ends |
| October 26, 2013 | The State Of The Federation: Ted Mack |
| August 6, 2012 | Tony Abbott Speech On Free Speech |
| December 17, 2011 | Getup! Reviews Its Year |
| April 4, 2011 | So Much For Parliament In Queensland |
| February 3, 2011 | Social Media As A Tool For Protest |
| November 4, 2010 | Giving Substance To The Words |
| March 31, 2010 | Tony Abbott: 'We All Have To Live With Shit' |
| April 19, 2008 | Kevin Rudd's Opening Address to the 2020 Summit |
| January 29, 2008 | Terrorism, Policing & The Media: Controversial Keelty Speech |
| November 12, 2007 | Whitlam-Fraser Call For Strengthening Of Ministerial Accountability |
| June 13, 2007 | Tony Blair: "The Media Is A Feral Beast, Tearing People To Pieces" |
| October 28, 2006 | Business Council Calls For New Commonwealth-States Contract |
| October 28, 2006 | BCA Booklet: Reshaping Australia's Federation |
| December 22, 2005 | Victorian Local Government Association State Budget Submission |
| October 22, 2005 | Apathy And Anger: John Faulkner On Our Modern Democracy |
| October 6, 2005 | American Democracy Is In Grave Danger: Al Gore |
| September 28, 2005 | Brendan Nelson Speaks To John Laws |
| September 27, 2005 | Mark Latham's Public Lecture On Modern Politics |
| March 28, 2005 | Business Council Lobbies On Infrastructure |
| September 28, 2004 | Anglican And Catholic Archbishops Attack ALP's Schools Policy |
| September 7, 2004 | Howard And Latham Address RSL Annual Conference |
| February 9, 2004 | Farmers Lobby Group 'Very Disappointed' With Aspects Of FTA |
| February 5, 2004 | Australian Citizenship – Immigration Department Leaflet |
| September 2, 2003 | Simon Crean: Address To National Congress Of The RSL |
| January 22, 2003 | Australia "A Bit Lost" – Rick Farley |
| July 10, 2002 | Democracy And The Law Threatened By Howard Government: Burnside |
| July 1, 2002 | Donald Horne: An Australian Compact? |
| April 24, 2002 | Harry Evans: Time For Reformation Of The Australian Parliament |
| February 4, 2002 | Public Liability Insurance: Why Politics Matters |
| November 5, 2001 | Pressure Group Campaigns In The 2001 Federal Election |
| April 21, 2001 | A.M.A. At War With Wooldridge |
| March 19, 2001 | About The Women's Electoral Lobby |
| February 19, 2001 | About The Australian Medical Association |
| December 3, 2000 | Melbourne Marches For Reconciliation |
| November 15, 2000 | Beating Up: Barrett Report On Police, Media & WEF Protests |
| August 26, 2000 | Pressure In Brighton |
| November 26, 1999 | Murdoch Group To Lobby Backbench MPs Over Digital TV |
| November 1, 1999 | Intense Lobbying of MPs Over Digital TV |
| September 26, 1998 | Women's Electoral Lobby Form Guide: 1998 Federal Election |
| February 20, 1998 | Gareth Evans: Politics And The Media Circus |
| February 5, 1998 | Humour: Organisation Chart For Heaven |
| February 5, 1998 | Humour: International Organisational Charts |
| May 23, 1987 | In Defence Of Protests |
| November 28, 1948 | Robert Menzies: Politics As An Art |