Five-a-Day
I've always been a fan of three types of parliamentary speeches: maiden (or first) speeches, condolence speeches, and valedictory speeches. Some of the most natural speeches and thoughtful comments can be heard in all of these.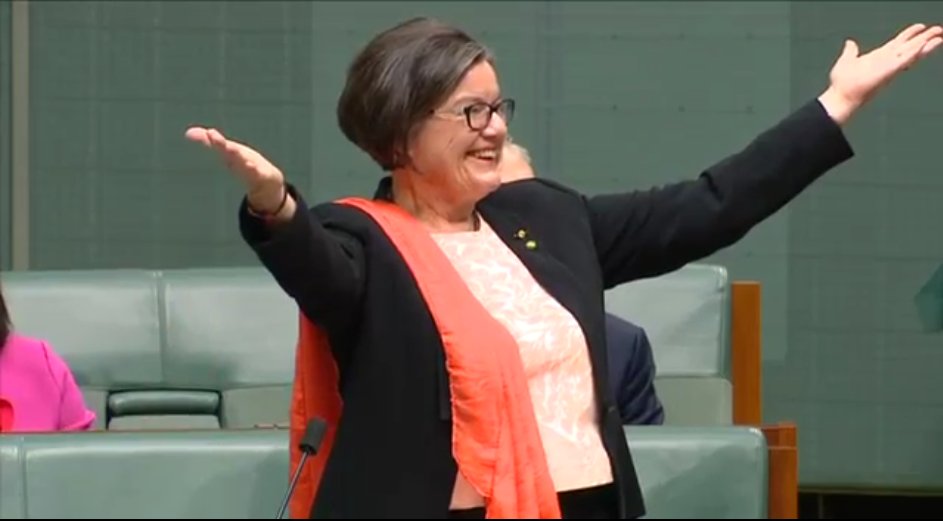 Cathy McGowan (Ind-Indi) delivers her valedictory speech
Not every member gets to deliver a valedictory speech. Those who announce their retirement, or those who lose preselection, are always given a chance to make a farewell speech.
Those who lose their seat depart without acknowledgement of their service. Some of these are unexpected defeats, others are marginal seats where the member knew they had a fight on their hands but wouldn't dare make a valedictory speech.
The five valedictory speeches shown below were all given in February 2019 by members who announced their retirement.
Five-a-Day – Valedictory Speeches (2019)

February 19, 2019: Wayne Swan, ALP member for Lilley, former Treasurer and Deputy Prime Minister. Member since 1993.


February 20, 2019: Jenny Macklin, ALP member for Jagajaga, senior minister under Rudd and Gillard. Member since 1996.


April 4, 2019: Christopher Pyne, Liberal member for Sturt, minister under Howard, Abbott, Turnbull and Morrison, Leader of the House. Member since 1993.


February 21, 2019: Julie Bishop, Liberal member for Curtin, minister under Howard, Abbott, Turnbull, Morrison. Foreign Minister. Deputy Liberal leader. Member since 1998.


April 4, 2019: Cathy McGowan, independent member for Indi. Member since 2013.