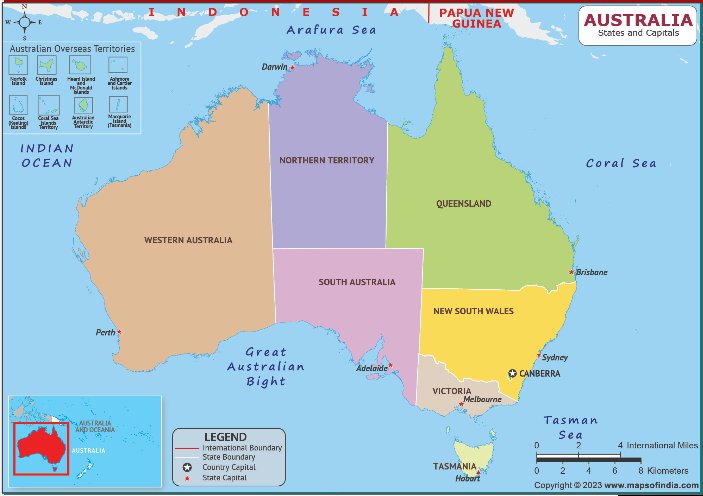 Australia has a federal system of government in which there is a national government and six state governments.
The national government is also known as the federal, Commonwealth or Australian government.
Local government is controlled by state governments. They have the power to establish and abolish all local government bodies.
1. CURRENT HEADS OF GOVERNMENT – a table showing all current Federal and State Governments, Premiers, Opposition Leaders and Parties.
2. TABLE OF AUSTRALIAN GOVERNMENTS SINCE 1930 – a colour-coded table showing Labor and non-Labor governments in all Australian parliaments since 1930.
3. FEDERAL, STATE AND TERRITORY ELECTION DATES SINCE 1901
4. THE STATES AND TERRITORIES