Philip Ruddock has given his valedictory speech to the House of Representatives, ending a parliamentary career of 42 years and 7 months.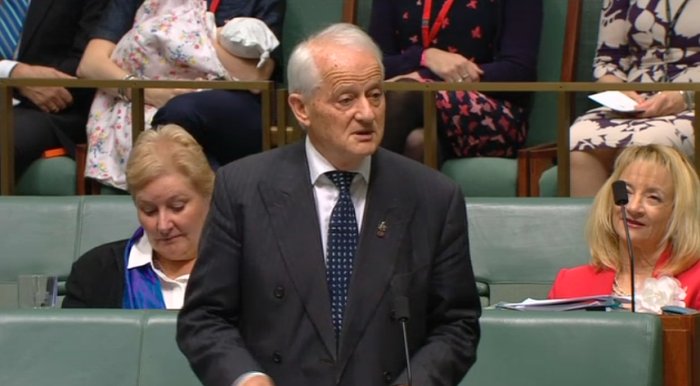 Philip Ruddock delivers his valedictory speech
Ruddock, the Liberal member for Berowra, in New South Wales, since 1993, was first elected as the member for Parramatta at a by-election on September 22, 1973. He was the member for Dundas from 1977 until 1993. After his first election win, he has been elected to 16 parliamentary terms.
Ruddock was Minister for Immigration and Multicultural Affairs in the Howard government from 1996 until 2003. He was Attorney-General from 2003 until the Howard government lost office in 2007.