The absence of nine members of the Coalition caused the Turnbull government to lose control of the House of Representatives for nearly two hours last night.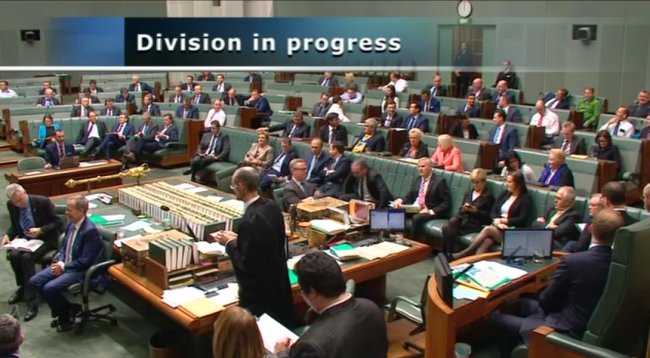 When a procedural motion to adjourn the House was put at 5.00pm, the ALP surprisingly voted No and called for a division, which it won by 69 votes to 67. The ALP then took control of the proceedings of the House and initiated a debate on a Senate resolution calling for a royal commission into the banking system.
Over the next 45 minutes, the government lost two more divisions and did not regain control of the House until 6.50pm, after coalition MPs were brought back into the chamber.
It was the first time since 1962 that a majority government has lost votes in the House of Representatives. Like the Turnbull government, the then Menzies government also governed with a one-seat majority.