This is the maiden speech by Senator Duncan Spender, Liberal Democratic Party, New South Wales.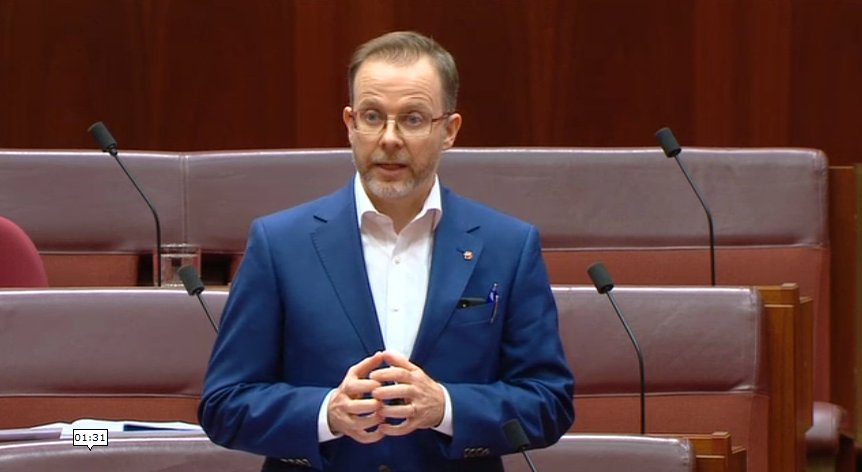 Spender was appointed by the NSW Parliament on March 20, 2019, to fill the casual vacancy created by the resignation of Senator David Leyonhjelm.
Spender was sworn in on April 2. He gave a brief statement of condolence for the Christchuch shooting victims on April 2. This is his first speech the next day. He spoke again later on the Budget. The Senate then adjourned and an election was subsequently held on May 18.
Spender was not re-elected. His Senate term lasted for three months and ten days.
David Leyonhjelm, who resigned to contest the election for the NSW Legislative Council on March 23, failed to be elected.
Listen to Spender's speech (24m)

Watch Spender's speech (26m):

Hansard transcript of the first speech by Senator Duncan Spender, Liberal Democratic Party, NSW.

The PRESIDENT (17:25): Order! I remind senators this is the first speech of Senator Spender, and I ask them to maintain the normal courtesies.

Senator SPENDER (New South Wales) (17:25): Thank you, senators, for indulging me with this opportunity, at the busy time that it is, to deliver my maiden speech. Like many of you, I will be facing the electorate in a matter of weeks. So, if I don't win, this speech will double as a maiden speech and a valedictory speech, which might be a first, so I might even get into Odgers, which is great. [Read more…]