Five-a-Day
My audio archive contains broadcasts relating to current events, politics and elections. It includes speeches, interviews, press conferences, election night broadcasts and myriad radio programs dating back to 1972.
As of today, my finalised audio collection consists of 1.23 terabytes of 64,476 separate items. These are all labelled and sorted into 3,150 yearly, monthly and topic folders.
Another 2.67 terabytes of digitised material exists in 5,521 files which have yet to be edited into standalone items.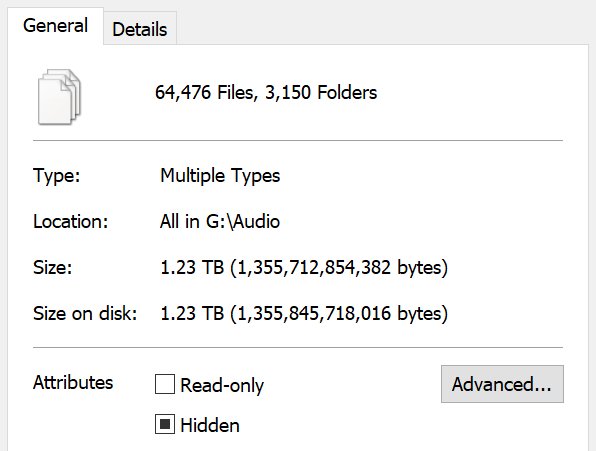 Over the years I have endeavoured to digitise the earlier material from the 1980s and 1970s. Some of this exists in master files in WAV format that have not yet been edited into standalone items.
A massive collection exists from the turn of the century. The arrival of the digital age meant that bulky tapes could be dispensed with. From around 2000, the collection exploded. Now, everything I gather is stored on hard drives and secured in the cloud. I still marvel at the thought that I can listen from anywhere on a mobile phone to any recording from my collection.
Whilst much of the collection has been digitised, several hundred audio-cassette tapes remain to be converted. These include much political material and election coverage from the 1990s. The picture below shows two bedroom cupboard compartments currently housing the undigitised tapes.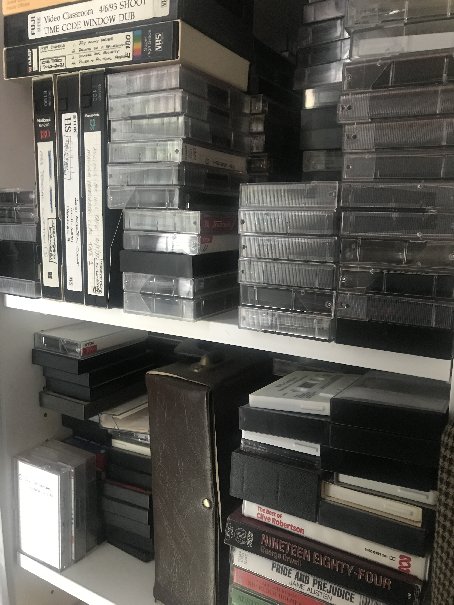 Over the years, I've worked my way through Dropbox, OneDrive, Amazon S3 and SugarSync cloud services. Backblaze is now my service of choice. All the audio on the websites is served via Backblaze B2, a service four times cheaper than Amazon S3.
Opening Up the Collection
As of today, I'm planning to upload five audio clips per day, chosen from random months over the past six decades. Each of these will posts will appear on the home page of AustralianPolitics.com.
Many of the audio files I have will never be used on posts or pages on the websites, so this is a small attempt to open up the collection whilst so many other things remain to be done.
The collection includes video and audio items. There are many thousands of these to process. It also includes a massive collection of political ephemera (election literature, how-to-vote cards, etc), documents, booklets and newspaper clippings.
I've now been officially retired for nearly ten months. The adjustment from a working life has been more difficult than I imagined. At this stage, the plan remains unchanged: for the next few years I will work on digitising, scanning and posting online as much as possible. I know that this is a very niche interest and I don't kid myself that many people will be interested in it. Nevertheless, if I don't collate it, no-one will. At least now my time is my own.
Today's Audio Clips – March 2003

1. March 20, 2003: Prime Minister John Howard addresses the nation on the war in Iraq (9m)


2. March 21, 2003: Opposition Leader Simon Crean addresses the nation on the war in Iraq (9m)


3. March 22, 2003: ABC's 7.45am radio news bulletin reports the beginning of the "shock and awe" campaign in Iraq (12m)


4. March 22, 2003: NSW Liberal Opposition Leader John Brogden concedes defeat in the state election (7m)


5. March 22, 2003: NSW Labor Premier Bob Carr claims victory in the state election (6m)