Tom Hughes, the last surviving Liberal minister from the long period of coalition rule between 1949 and 1972, turns 100 today.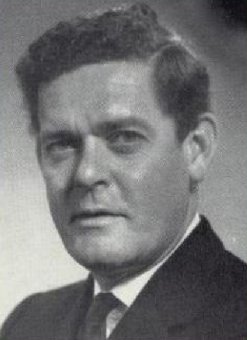 Born on November 26, 1923, Hughes studied Law and joined the Royal Australian Air Force during World War 2. He fought at Normandy during the D-Day landings in 1944.
He joined the New South Wales bar in 1949, building a large practice that was notable for some famous defamation cases.
Hughes entered parliament as the Liberal Party member for Parkes (NSW) in 1963, defeating the ALP's Les Haylen, who had held the seat since 1943. Hughes was re-elected in 1966 and moved to the electorate of Berowra (NSW) in 1969, following a redistribution.
Hughes was Attorney-General in the outer ministry of the Second Gorton Government from November 12, 1969 until March 22, 1971.
Following Gorton's toppling from the leadership, the new Prime Minister, William McMahon, sacked Hughes from the ministry.
Hughes retired from parliament at the 1972 election, returning to the Sydney bar. He practised as one of NSW's leading barristers until his retirement at the age of 90 in 2013.